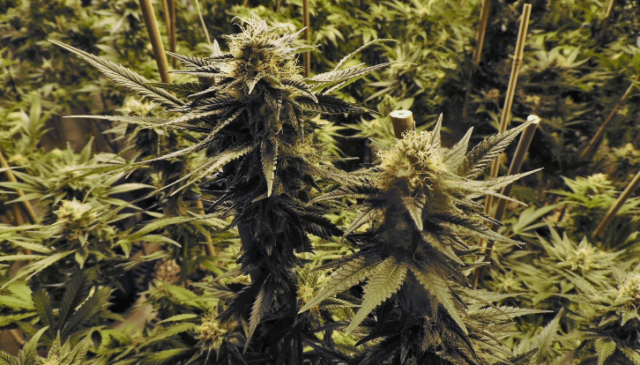 Illinois will conduct a corrective lottery to award additional adult-use cannabis retail licenses, state officials announced Sept. 3.
The decision aims to rectify a "clerical oversight" slipup on data entry that wrongfully excluded applicants from a three-part lottery process that awarded 185 retail licenses—110 social equity licenses were allocated between a pair of lotteries held July 29 and Aug. 5, while 75 licenses for businesses with the top application scores was held Aug. 19.
Unless nullified in court, the results from those original three lotteries are final, according to a statement the Illinois Department of Financial and Professional Regulation (IDFPR) released Sept. 3.
"Any such licenses [from a corrective lottery] will be in addition to any licenses awarded based on the original lotteries," the IDFPR release stated. "Thus, unless a court rules otherwise, the department does not intend to alter or change the results of the original lotteries when it conducts the corrective lotteries, but instead intends to award additional licenses where necessary to redress errors that resulted in the improper exclusion of applicant entries in the three original lotteries."
Nonetheless, IDFPR cannot issue those 185 licenses unless Cook County Circuit Judge Moshe Jacobius lifts a standing court order blocking the rollout. During an Aug. 16 hearing, Jacobius said there was a possibility the state would have to redo its entire lottery process.
Also in that hearing, Jacobius ruled that WAH Group LLC was one of the unfairly excluded applicants from the first lottery held July 29. WAH Group originally filed a suit with HAAAYY LCC, but those two applicants now intend to file amended complaints that represent their separate allegations against the lottery process, according to the Chicago Sun Times.
WAH Group and HAAAYY are expected in court again on Sept. 23, while other applicants who filed suits are set to appear in court Oct. 5, the newspaper reported.
Overall, IDFPR's corrective lottery is focused on amending the wrongful exclusion of six applicant groups. The IDFPR determined the lotteries for certain metropolitan and nonmetropolitan regions defined by the Bureau of Labor Statistics—in connection with the July 29 lottery—did not include the correct number of qualified entries based on the application fees paid.
Per IDFPR, applicants were permitted to either submit a single application but pay multiple application fees to obtain multiple application entries in the same lottery or to submit different applications and obtain multiple application entries. Overall, there were roughly 2,000 applicants among the three lotteries. 
When IDFPR posted the list of participants for the Qualifying Applicant Lottery held July 29, which included 626 finalists, some participants erroneously received an extra entry, while some others did not receive an entry they paid for and identified on their applications, according to the department.
No extra entry that was erroneously included received a winning lottery slot, but the applicants who had an entry that was erroneously excluded have been notified by the IDFPR.
"The department is committed to ensuring a fair process by which all applicants that were properly qualified to participate in a lottery but were erroneously excluded from that lottery receive a fair opportunity to obtain a conditional license," the IDFPR release stated. "Accordingly, the department intends to conduct supplemental corrective lotteries that will address application entries that were erroneously excluded from a lottery."
Subject to court approval, the department intends to conduct that process as follows:
Separate corrective lotteries will be conducted for the Qualifying Applicant Lottery (July 29), the Social Equity Justice Involved Lottery (Aug. 5) and the Tied Applicant Lottery (Aug. 19) for each Bureau of Labor Statistics (BLS) region in which an applicant was improperly excluded from that lottery under the eligibility criteria established by law.
Application entries that were erroneously excluded from any of the three original lotteries may be able to obtain a conditional license as the result of a corrective lottery. Eligibility will be determined by the IDFPR or a court of competent jurisdiction.
Applicants with entries that were properly included in the original lotteries will not have another entry in a corrective lottery giving them an additional opportunity to win a conditional license.
The Illinois lottery will conduct the corrective lotteries with the computer-based drawing system that was used for each of the previous lotteries. An applicant will be eligible for an opportunity to receive a conditional license only if its entry is drawn in a "winning" slot based on the number of available licenses in that BLS region. For example, in a BLS region with three available licenses, an eligible application entry that had been erroneously excluded must draw Nos. 1, 2 or 3 to be eligible for an opportunity to obtain a conditional license through the corrective lottery.
The IDFPR also intends to issue at least 50 additional conditional licenses in 2022.
Overall, the department can award up to 500 conditional adult-use retail licenses, pursuant to the amended Cannabis Regulation and Tax Act, for its booming retail market that just pulled in $121.9 million in adult-use sales this August.