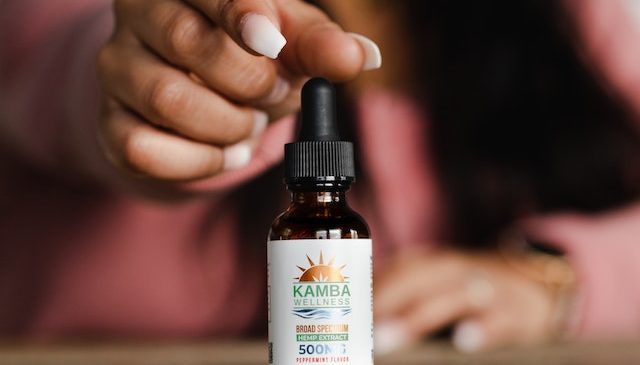 CBD oil has garnered attention for its potential to alleviate anxiety symptoms and promote a sense of calmness and relaxation. In this comprehensive guide, we delve into the potential benefits of using CBD oil for anxiety, explore the scientific evidence supporting its effectiveness, and provide dosage considerations and safe usage guidelines. Read on to discover how CBD oil can be a valuable tool in managing anxiety and improving your overall well-being.
Understanding Anxiety and CBD Oil
Anxiety is a common mental health condition characterized by excessive worry, fear, and apprehension. CBD, or cannabidiol, is a non-intoxicating compound derived from the cannabis plant. CBD oil is created by extracting CBD from the plant and diluting it with a carrier oil, such as hemp seed oil or coconut oil. It is believed that CBD oil interacts with receptors in the body's endocannabinoid system, potentially influencing anxiety-related processes.
The Potential Benefits of CBD Oil for Anxiety
CBD oil has shown promise in alleviating anxiety symptoms and promoting relaxation. While further research is needed to fully understand its effects, preliminary evidence suggests that CBD oil may:
Reduce Generalized Anxiety: CBD oil may help reduce symptoms of generalized anxiety disorder (GAD), a condition characterized by excessive worry and chronic anxiety.
Alleviate Social Anxiety: CBD oil may have a positive impact on social anxiety disorder (SAD), helping individuals feel more at ease in social situations.
Improve Sleep: Anxiety often disrupts sleep patterns, and CBD oil may promote better sleep quality, helping individuals with anxiety-related sleep disturbances.
Mitigate Panic Attacks: CBD oil may help reduce the frequency and intensity of panic attacks, which are common symptoms of anxiety disorders.
Scientific Evidence and Studies
While research on CBD oil for anxiety is still evolving, several studies have highlighted its potential effectiveness:
A study published in The Permanente Journal found that CBD oil reduced anxiety levels in individuals with anxiety and sleep disorders.
Research in Frontiers in Pharmacology indicated that CBD showed anxiolytic effects in animal models, potentially reducing anxiety-like behaviors.
A study in the Journal of Clinical Psychology explored CBD's impact on anxiety-related symptoms and sleep quality, reporting significant improvements in both areas.
Although these studies provide promising preliminary evidence, more research is needed to fully understand CBD oil's efficacy, optimal dosages, and long-term effects in managing anxiety.
Considerations for Safe and Effective Usage
To ensure safe and effective usage of CBD oil for anxiety, consider the following guidelines:
Consult with a Healthcare Professional: Before incorporating CBD oil into your anxiety management routine, consult with a healthcare professional, especially if you have underlying health conditions or are taking medications. They can provide personalized guidance based on your specific needs and circumstances.
Start with a Low Dosage: Begin with a low CBD oil dosage and gradually increase it as needed. This allows you to gauge your body's response and find the minimal effective dose while minimizing the risk of potential side effects.
Choose High-Quality CBD Oil: Select CBD oil from reputable manufacturers that adhere to quality standards. Look for products that undergo third-party testing to ensure purity, potency, and absence of contaminants.
Be Mindful of Other Medications: If you are taking other medications, be aware of potential interactions with CBD oil. Consult with your healthcare professional to ensure there are no contraindications.
Monitor Your Body's Response: Pay attention to how your body responds to CBD oil. If you experience any adverse effects or discomfort, adjust the dosage accordingly.
Conclusion: Harnessing the Potential of CBD Oil for Anxiety
CBD oil offers potential benefits for individuals seeking natural alternatives to manage anxiety symptoms and promote relaxation. While scientific evidence is still emerging, preliminary research suggests its effectiveness in reducing anxiety and improving sleep quality. Incorporating CBD oil into your anxiety management routine should be done in consultation with a healthcare professional, ensuring safe and effective usage. Unlock the power of CBD oil and discover its potential to alleviate anxiety, promote relaxation, and improve your overall well-being