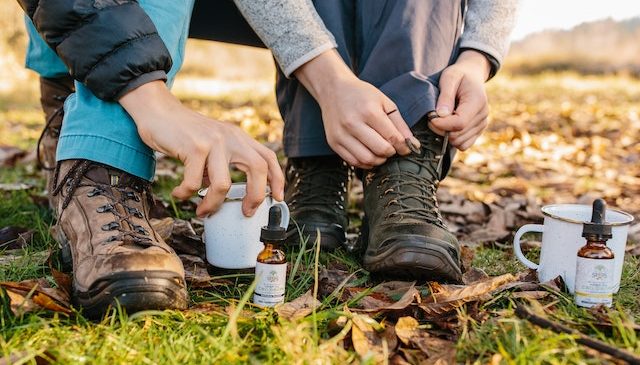 CBD oil has gained significant attention as a potential natural remedy for pain relief. In this comprehensive guide, we delve into the potential of CBD oil in managing various types of pain, including chronic pain, inflammatory pain, and neuropathic pain. Learn about its mechanisms of action, scientific evidence, and considerations for safe and effective usage. Read on to discover how CBD oil can be a game-changer in addressing pain and improving your quality of life.
Understanding CBD Oil for Pain Relief
CBD, or cannabidiol, is a non-intoxicating compound derived from the cannabis plant. It interacts with the body's endocannabinoid system (ECS), a complex network of receptors and neurotransmitters involved in regulating various physiological processes, including pain perception. CBD oil is created by extracting CBD from the cannabis plant and diluting it with a carrier oil, such as hemp seed oil or coconut oil.
The Mechanisms of CBD Oil for Pain Relief
CBD interacts with the ECS to influence pain perception and provide potential pain relief. It may affect the activity of cannabinoid receptors, modulate neurotransmitter release, and reduce inflammation in the body, leading to pain alleviation.
Types of Pain CBD Oil May Help Manage
CBD oil has shown promise in managing various types of pain, including:
1. Chronic Pain
Chronic pain, often characterized by persistent discomfort lasting for weeks, months, or even years, can be challenging to treat. CBD oil may offer a natural alternative for chronic pain management. Research suggests that CBD may reduce inflammation, interact with pain receptors, and modulate pain signaling, potentially providing relief for conditions such as arthritis, fibromyalgia, and migraines.
2. Inflammatory Pain
Inflammatory pain arises from tissue damage or inflammation in the body, resulting in localized or widespread discomfort. CBD's anti-inflammatory properties have shown potential in managing inflammatory pain conditions like rheumatoid arthritis, inflammatory bowel disease, and muscle sprains. By reducing inflammation, CBD oil may help alleviate associated pain symptoms.
3. Neuropathic Pain
Neuropathic pain stems from damage or dysfunction of the nervous system and is often characterized by shooting or burning sensations. CBD oil has demonstrated promise in managing neuropathic pain conditions, such as neuropathy, multiple sclerosis (MS)-related pain, and sciatica. It may help modulate pain signals in the nerves and provide relief from neuropathic discomfort.
Scientific Evidence and Studies
While research on CBD oil for pain relief is ongoing, several studies have highlighted its potential effectiveness:
A study published in the European Journal of Pain found that CBD applied topically reduced pain and inflammation in animals with arthritis.
Research in the Journal of Experimental Medicine indicated that CBD reduced pain and inflammation in a mouse model of multiple sclerosis.
A study in the Journal of Pain and Symptom Management showed that CBD oil improved pain and quality of life in individuals with chronic pain and multiple sclerosis.
While these studies are promising, further research is needed to fully understand CBD oil's efficacy, optimal dosages, and long-term effects in managing pain.
Considerations for Safe and Effective Usage
When using CBD oil for pain relief, it is important to keep the following considerations in mind:
Consult with a healthcare professional before incorporating CBD oil into your pain management regimen, especially if you have any underlying medical conditions or are taking medications.
Start with a low dosage and gradually increase it as needed, paying attention to how your body responds.
Choose high-quality CBD oil from reputable manufacturers to ensure purity, potency, and adherence to safety standards.
Be aware of potential side effects, which may include dry mouth, drowsiness, and changes in appetite.
Understand the legal status of CBD oil in your jurisdiction, as regulations may vary.
Conclusion: Harnessing the Potential of CBD Oil for Pain Relief
CBD oil holds tremendous potential as a natural remedy for pain relief. With its interactions with the body's endocannabinoid system and potential anti-inflammatory effects, CBD oil offers a promising avenue for managing various types of pain, including chronic, inflammatory, and neuropathic pain. While scientific evidence is still evolving, early research suggests its effectiveness in alleviating pain symptoms. Incorporating CBD oil into your pain management approach should be done in consultation with a healthcare professional, ensuring safe and effective usage. Unlock the power of CBD oil and discover its potential to improve your quality of life by addressing pain and promoting overall well-being.