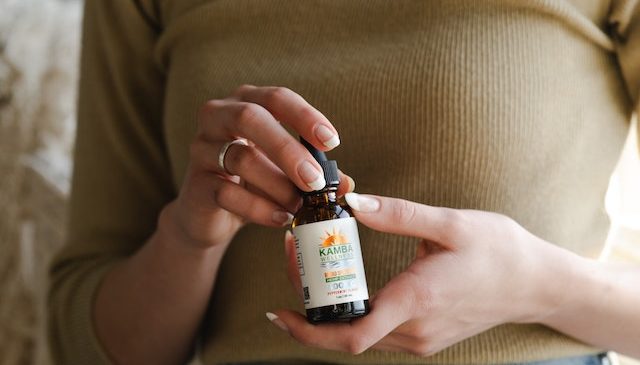 CBD oil has gained popularity for its potential therapeutic benefits, but it's important to understand the potential side effects and precautions associated with its usage. In this comprehensive guide, we explore the potential side effects of CBD oil, provide insights into the scientific evidence surrounding them, discuss dosage considerations, and highlight factors that may influence individual reactions. Read on to gain a comprehensive understanding of CBD oil side effects and make informed decisions about its usage.
Understanding CBD Oil
CBD, or cannabidiol, is a non-intoxicating compound derived from the cannabis plant. CBD oil is created by extracting CBD from the plant and diluting it with a carrier oil, such as hemp seed oil or coconut oil. While CBD is generally considered safe, it can interact with the body's endocannabinoid system and potentially lead to certain side effects in some individuals.
Potential Side Effects of CBD Oil
While most people tolerate CBD oil well, some individuals may experience side effects. It's important to note that the severity and frequency of side effects can vary from person to person. Common potential side effects of CBD oil include:
Dry Mouth: CBD oil may cause a dry sensation in the mouth. Staying hydrated can help alleviate this discomfort.
Drowsiness: Some individuals may experience drowsiness or a feeling of sedation when using CBD oil. It is advisable to avoid driving or operating heavy machinery until you understand how CBD oil affects you.
Changes in Appetite: CBD oil may affect appetite in some individuals, leading to increased or decreased hunger. These changes are usually mild and temporary.
Digestive Issues: CBD oil may cause gastrointestinal discomfort, such as nausea or diarrhea, in some individuals. Adjusting the dosage or taking CBD oil with food may help mitigate these effects.
Potential Drug Interactions: CBD oil can interact with certain medications, including those that are metabolized by the liver. It's important to consult with a healthcare professional if you are taking other medications to ensure there are no potential interactions.
Scientific Evidence on CBD Oil Side Effects
Scientific research on CBD oil side effects is still limited, but several studies have shed light on its safety profile:
A review published in Current Drug Safety concluded that CBD is generally well-tolerated, with the most common side effects being tiredness, diarrhea, and changes in appetite.
Another study in Cannabis and Cannabinoid Research found that CBD oil had a good safety profile, with mild side effects reported by some participants, such as tiredness and diarrhea.
While these studies suggest that CBD oil is generally safe, it is important to remember that individual responses may vary. It is always recommended to start with a low dosage and monitor your body's response.
Dosage Considerations and Precautions
When using CBD oil, consider the following dosage considerations and precautions:
Start with a Low Dosage: Begin with a low CBD oil dosage and gradually increase it as needed. This allows you to gauge your body's response and minimize the risk of potential side effects.
Consult with a Healthcare Professional: If you have underlying health conditions or are taking medications, consult with a healthcare professional before using CBD oil. They can provide personalized advice based on your specific circumstances.
Choose High-Quality CBD Products: Select CBD oil from reputable manufacturers that adhere to quality standards. Look for products that undergo third-party testing to ensure purity, potency, and absence of contaminants.
Be Aware of Potential Drug Interactions: CBD oil can interact with certain medications. It's important to inform your healthcare professional about all medications you are taking to prevent potential interactions.
Individual Factors Influencing Side Effects
Several individual factors may influence how your body reacts to CBD oil, including:
Body Weight and Metabolism: Body weight and metabolism can affect how your body processes and responds to CBD oil. Individuals with higher body weight may require higher doses to experience the desired effects.
Sensitivity to Substances: Some individuals may be more sensitive to the effects of CBD oil, which could increase the likelihood of experiencing side effects.
Dosage and Concentration: The dosage and concentration of CBD oil used can impact the likelihood and severity of side effects. Starting with a low dosage and gradually increasing it allows you to find the minimal effective dose while minimizing side effects.
Conclusion: Navigating CBD Oil Side Effects
CBD oil has potential therapeutic benefits but may also cause side effects in some individuals. Understanding the potential side effects, considering dosage considerations and individual factors, and consulting with a healthcare professional are essential for safe and effective usage of CBD oil. While side effects are generally mild and temporary, it is important to monitor your body's response and adjust the dosage accordingly. By staying informed and making informed decisions, you can navigate CBD oil side effects and optimize your CBD oil experience for maximum wellness benefits.