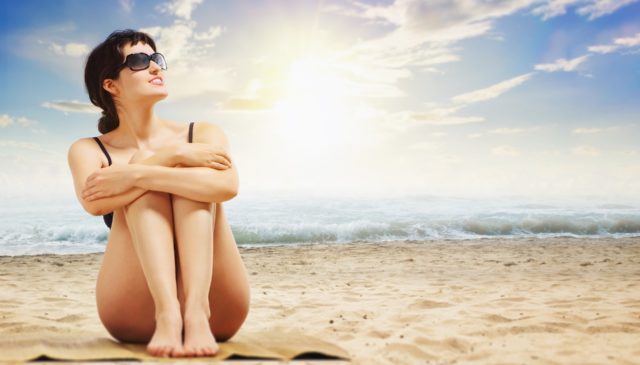 Cannabidiol (CBD) topicals are nothing new, but with summer in full swing they are becoming very popular as part of a comprehensive skin care regimen, especially when it comes to protecting the skin from the potentially harmful UV rays. It can be dangerous to leave your skin unprotected when you are in the sun for a long time, especially for people with particularly sensitive skin.
CBD has been linked to a seemingly endless list of benefits, and skin protection is just one of them.
The anti-inflammatory properties of CBD for better skin health
For starters, CBD has anti-inflammatory properties that can help keep skin from becoming inflamed from the sun's rays. [1] And when combined with other active ingredients common in sunscreen products, like zinc oxide, CBD can work wonders to keep skin healthy, hydrated, and protected from the sun.
In fact, it's the anti-inflammatory properties of CBD that have linked the cannabinoid to a host of health benefits, including promoting better skin. [2] The interaction of CBD with the endocannabinoid system in the body allows it to act at the cellular level to reduce inflammation that is not only at the core of sunburns after a day outdoors, but also eczema, acne, and other skin conditions that cause flare-ups cause due to an underlying inflammation.
CBD skin care products are also often fortified with essential oils to add another protective layer to the skin while adding an aromatic component to the product.
Even in summer, skin care should focus on moisturizing care. Hence, moisturizers should be applied regularly to avoid dry skin, which tends to accompany a day in the sun. Applying a moisturizer under the sunscreen can keep the skin well hydrated while the sunscreen protects against UV rays.
There are more and more moisturizers out there that are already fortified with CBD. However, if you already have a favorite that you use regularly, adding a few drops of CBD oil can help boost the skin's moisturizing and moisturizing properties.
Lip protection with CBD
In addition to protecting the skin on the face and body, it is important not to ignore the lips. There are several lip products that have both moisturizing properties and added SPF protection from the sun.
But many more are being launched that are fortified with CBD oil to help nourish the lips and prevent problems like dryness, cracking, and more serious sun-related issues. Again, CBD lip products tend to contain other ingredients to maximize protection and hydration, including beeswax and essential oils.
Enjoy the summer safely with high quality CBD infused skin care products.
Image source: Igor Link from Pixabay
References:
Nagarkatti, P., et al., "Cannabinoids as novel anti-inflammatory drugs"Future Med Chem., October 2009, 1 (7): 1333-1349.
Baswan, SM, et al. "Cannabidiol (CBD) has therapeutic potential for skin health and skin conditions", Clin Cosmet Investig Dermatol., 2020, 13: 927-942.