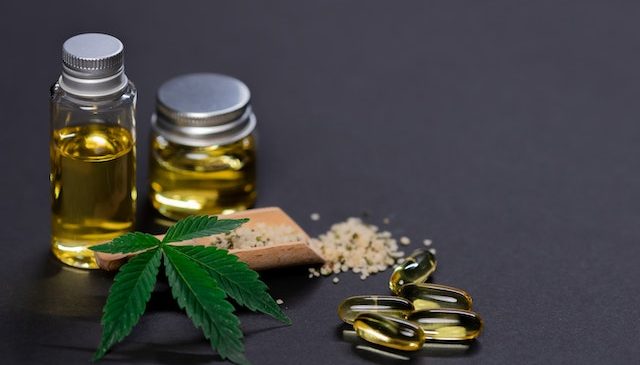 CBD oil has gained significant attention for its potential therapeutic properties and its impact on health and wellness. This comprehensive guide dives into the remarkable benefits of CBD oil, shedding light on its mechanisms, potential uses, and the scientific evidence supporting its effectiveness. Read on to unlock the potential of CBD oil and discover the positive impact it may have on your well-being.
Understanding CBD Oil
CBD, or cannabidiol, is a natural compound derived from the cannabis plant. CBD oil is created by extracting CBD from the plant and diluting it with a carrier oil, such as hemp seed oil or coconut oil. Unlike tetrahydrocannabinol (THC), another compound found in cannabis, CBD does not produce psychoactive effects.
How CBD Interacts with the Body
CBD interacts with the body's endocannabinoid system (ECS), a complex network of receptors and neurotransmitters that helps regulate various physiological processes. CBD influences the ECS by interacting with cannabinoid receptors, potentially leading to a range of therapeutic effects.
The Benefits of CBD Oil
CBD oil has shown promise in addressing various health conditions and promoting overall well-being. Here are some of the notable benefits associated with CBD oil:
1. Relief from Chronic Pain
CBD oil may provide relief from chronic pain conditions, such as arthritis, multiple sclerosis, and fibromyalgia. Studies suggest that CBD interacts with receptors in the ECS to reduce inflammation and alleviate pain, offering a potential alternative to traditional pain management options.
2. Reduction of Anxiety and Stress
CBD oil has shown potential in reducing anxiety and stress levels. It may influence the brain's receptors responsible for regulating mood and stress response, promoting a sense of calmness and relaxation. CBD oil has been studied for its potential application in generalized anxiety disorder, social anxiety disorder, and post-traumatic stress disorder (PTSD).
3. Support for Mental Health
CBD oil may offer support for various mental health conditions, including depression and insomnia. It is believed to interact with serotonin receptors in the brain, which play a role in mood regulation. By modulating serotonin levels, CBD oil may help alleviate symptoms associated with depression and promote better sleep.
4. Alleviation of Cancer-Related Symptoms
CBD oil has been studied for its potential to alleviate symptoms related to cancer and its treatment, such as nausea, vomiting, and pain. It may also help reduce chemotherapy-induced side effects and improve the quality of life for cancer patients.
5. Potential Neuroprotective Properties
Emerging research suggests that CBD oil may have neuroprotective properties, potentially benefiting individuals with neurological conditions like epilepsy, Parkinson's disease, and multiple sclerosis. CBD oil's interaction with the ECS and its anti-inflammatory effects are believed to contribute to its neuroprotective potential.
Using CBD Oil Safely
While CBD oil offers potential benefits, it is essential to use it safely and responsibly. Consider the following guidelines:
Consult with a healthcare professional before incorporating CBD oil into your routine, especially if you have any underlying medical conditions or are taking medications.
Start with a low dosage and gradually increase it as needed, observing how your body responds.
Choose high-quality CBD oil from reputable manufacturers to ensure purity and potency.
Be aware of potential side effects, which may include dry mouth, drowsiness, and changes in appetite.
Understand the legal status of CBD oil in your jurisdiction, as regulations may vary.
Conclusion: Embracing the Potential of CBD Oil
CBD oil holds tremendous potential in promoting health and well-being. From providing relief from chronic pain and reducing anxiety to supporting mental health and potentially alleviating cancer-related symptoms, CBD oil offers a natural alternative for those seeking holistic wellness solutions. By understanding its benefits, mechanisms, and safe usage, individuals can embrace the potential of CBD oil and its positive impact on their lives. Always consult with a healthcare professional to determine the best approach for your specific needs and conditions.