It took recently inaugurated New York Gov. Kathy Hochul less than two weeks do what former Gov. Andrew Cuomo failed to accomplish in the five months following his signing of the Marijuana Regulation and Taxation Act (MRTA).
Hochul nominated former Drug Policy Alliance staffer Chris Alexander for executive director of the new Office of Cannabis Management (OCM) and former New York Assemblywoman Tremaine Wright for chair of the Cannabis Control Board (CCB) during a special legislative session that convened Sept. 1.
Hochul, who became New York's first female governor last week—after Cuomo resigned following months of sexual harassment allegations—called for the session the previous day.
Established within New York's Division of Alcoholic Beverage Control, the OCM will operate as an independent entity with exclusive jurisdiction to oversee not only the adult-use cannabis regulatory structure but also the state's existing medical cannabis and hemp programs. The five-member CCB will govern the office.
Hours after Hochul announced her picks to head the OCM and CCB, the Senate confirmed her appointees. Now, after months of being stalled, MRTA's authoritative arm is free to move forward with oversight infrastructure for licensure, cultivation, production, distribution, sale and taxation.
Drug Policy Alliance Executive Director Kassandra Frederique said in a statement she applauded the nominations.
Frederique said, "By moving swiftly to establish the adult-use cannabis program after delays under her predecessor and nominating leaders who have long been involved in the fight for marijuana justice in New York, Gov. Hochul is sending a strong signal that the landmark racial and economic justice provisions we fought so hard for in the Marijuana Regulation and Taxation Act will be taken seriously and implemented accordingly."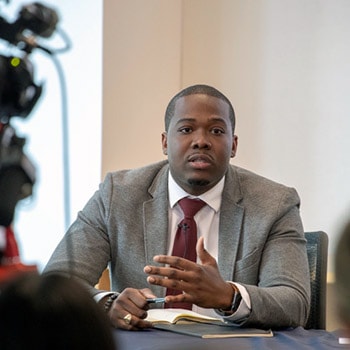 Alexander, a government relations and policy manager in the cannabis sector for the past year, spent 3 1/2 years as a policy coordinator at Drug Policy Alliance from 2015-2018 and was an associate counsel to the New York Senate from 2019-2020. A New York resident from Queens, he was involved in crafting MRTA to ensure it prioritized racial and economic justice.
As OCM executive director, Alexander will oversee certain powers in the industry, such as performing inspections of any premises where cannabis or hemp are manufactured, cultivated, processed, stored, distributed or sold; prescribing forms of applications for licenses, registrations and permits; coordinating across state agencies and departments; and the like.
"I worked over the last several years leading the effort, from a variety of perspectives, to end marijuana prohibition in the state and to bring about the new regulated market and diverse industry that we have jumpstarted today," Alexander said at a Senate Finance Committee hearing Wednesday, before the full chamber approved him as the nominee.
"I have built and led the statewide campaign to end prohibition as the policy coordinator at the Drug Policy Alliance, where we assembled a coalition of advocates, educated communities across the state and pushed you all to consider what taxing and regulating cannabis could look like," he said. "It was in that role that I began drafting what would become the Marijuana Regulation and Taxation Act and eventually the cannabis law."
Also, in his work as a government relations and policy manager for Black-owned Village and sister-company Viola, Alexander said he's seen first-hand the challenges experienced by entrepreneurs in the space, "particularly those of color," who have limited access to capital and are asked to navigate a "jigsaw puzzle" of laws and regulations with little to no assistance.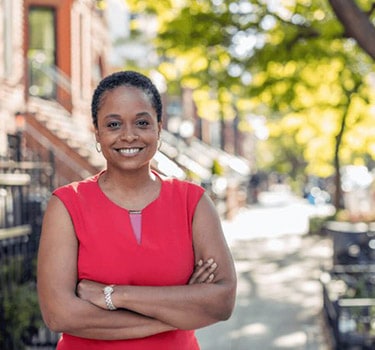 Meanwhile, Wright represented New York's 56th District from 2017 through 2020. During that time, the Democrat from Brooklyn was the chair of the New York State Black, Puerto Rican, Hispanic and Asian Legislative Caucus. A University of Chicago Law School graduate, Wright was an associate with Paul Hastings and a staff attorney at Skadden, and she practiced as a public defender with Brooklyn Law Services.
Not to mention, Wright spent 14 years sitting on and chairing a local community planning board and 8 1/2 years as a coffee shop owner.
As CCB chairwoman, Wright will head a five-member board that has sole discretion to limit, or not to limit, the number of registrations, licenses and permits to be issued within the state in a manner that prioritizes social and economic equity applicants (with the goal of 50% awarded to such applicants), considers small business opportunities and concerns, avoids market dominance in sectors of the industry and reflects the demographics of the state. Among other functions, the board will also have discretion to issue, refuse to issue or revoke any registration, license or permit.
"This is one of those moments where we're all coming together and we have an opportunity to create an entire industry from the bottom up, which will provide access as well as needs to people throughout this state and give them a way to participate in an industry which has the potential to be a tremendous economic engine here in our state," Wright said during the Senate Finance Committee hearing Wednesday.
"In every single community throughout this state, cannabis has the potential to be a driver for communities to create opportunities, to create the outcomes and to shape the manner in which they want cannabis to play out in their community," she said. "That's what we need."
In addition to her background as a state representative, lawyer and business owner, Wright is currently serving as New York's first director of the Statewide Office of Financial Inclusion and Empowerment to help meet the financial services and needs of low- and middle-income New Yorkers.
Frederique said Wright and Alexander's resumes speak from themselves.
"They both understand the deep harm that criminalization has caused to individuals and communities—especially communities of color—across the state," Frederique said. "Their past work has reflected a commitment to working with people who have been directly impacted by prohibition and demonstrated a belief in evidence-based policies that center equity and justice."
Democratic State Sen. Liz Krueger, the Finance Committee chair who sponsored MRTA, said in a statement she was extraordinarily pleased with the governor's nominations.
"Their hard work, knowledge and dedication will ensure that the historic law we passed this year will be implemented the right way, with focus and equity that brings real benefits to the communities that have suffered the most under prohibition," she said. "I am grateful to Gov. Hochul for demonstrating her seriousness of purpose and collaborative vision by moving swiftly to make such excellent nominations. The process of implementing MRTA has been delayed too long, but finally we are seeing some light at the end of the tunnel."